Bar and Nightclub Cleaning
Anyone who's been to bars or nightclubs knows the importance of high cleaning standards. A poorly-maintained venue is not a pleasant place to be, whereas properly-cleaned premises attract more customers and will be more successful overall. At Cleanestouch, we have the experience, skills, and specialized equipment to keep any bar or nightclub looking its best. We can clean all kinds of flooring, ceilings, kitchens, exteriors, restrooms, and more to an impeccable standard and make sure you comply with relevant laws. Your customers will thank you for choosing Cleanestouch.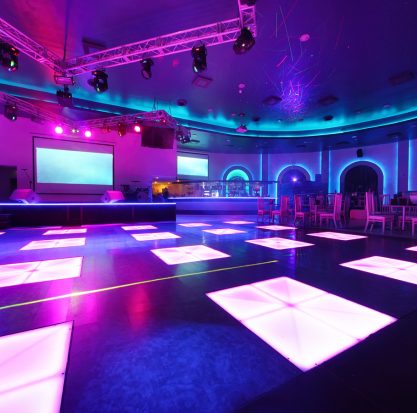 Related FAQs
Have question about this service? Find Below or ask.
Do you clean bars and nightclubs?
Yes, we clean and sanitize bar and nightclubs regularly.
Do you clean washrooms by request only?
Yes, we do detailed cleaning and sanitizing of washrooms by request, but we recommend cleaning those areas on a regular basis.
Can you do a one-time detailed cleaning of the whole place?
Yes, we can, and we also offer regular janitorial cleaning.
Related Services
Find similar and suitable services for your needs.
Why Choose Cleanestouch?
Get started with all your cleaning needs.
Rest assured that our company is fully insured and bonded so that as our clients, you are truly protected.
Our management team constantly adopts new technologies to provide the most efficient and thorough janitorial service.
Our company's core value is to provide honest advice and quotes at all times, as well as reliable cleaning services that you can count on.
We are here to meet and exceed all your expectations, as your satisfaction is our number one priority.
We pride ourselves in providing superior customer service since 2008, because we believe you deserve not only the best service, but also the best experience.
We know how busy your schedule is, that is why we have a dedicated team that is available to provide free estimates on demand.
Our high standards and great services are why big clients like Sobeys, Loblaws & Overwaitea Food Group, Nandos Canada and 123 Dental Corp trust us with their major and speciality and deep cleanings.
Vancouver is a Green City and we believe in using Green Products whenever possible to do our part for the environment.