Theatre Cleaning
With so many different people passing through theatres spilling drinks, dropping food or bringing in mud on their shoes, it can become very difficult to stay on top of cleaning. However, nothing puts customers off a good show more quickly than a smelly, sticky, and unclean theatre. That's why it's important to utilize the help of professionals to guarantee that your theatre is a nice place for customers to spend a few hours. We're experienced and equipped to clean any seating areas, foyers, kitchens, bar areas, floors, stages, toilets, and any other areas of a theatre. Forget about the worry of cleaning after every show and leave it to the experts at Cleanestouch to keep your theatre looking brand new for every show.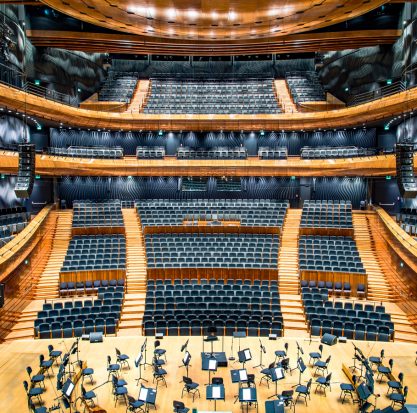 Related FAQs
Have question about this service? Find Below or ask.
Do you offer complete theatre cleaning?
Yes, we do regular janitorial cleaning, carpet cleaning and upholstery cleaning.
Do you do High Dusting in theatres?
Yes, we do high dusting and detailed cleaning on ceiling walls and floors.
How much do you charge for regular janitorial cleaning?
The cost of cleaning depends on the size of the site and the hours that the cleaners will spend to maintain the place.
Related Services
Find similar and suitable services for your needs.
Why Choose Cleanestouch?
Get started with all your cleaning needs.
Rest assured that our company is fully insured and bonded so that as our clients, you are truly protected.
Our management team constantly adopts new technologies to provide the most efficient and thorough janitorial service.
Our company's core value is to provide honest advice and quotes at all times, as well as reliable cleaning services that you can count on.
We are here to meet and exceed all your expectations, as your satisfaction is our number one priority.
We pride ourselves in providing superior customer service since 2008, because we believe you deserve not only the best service, but also the best experience.
We know how busy your schedule is, that is why we have a dedicated team that is available to provide free estimates on demand.
Our high standards and great services are why big clients like Sobeys, Loblaws & Overwaitea Food Group, Nandos Canada and 123 Dental Corp trust us with their major and speciality and deep cleanings.
Vancouver is a Green City and we believe in using Green Products whenever possible to do our part for the environment.